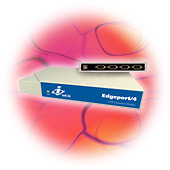 Edgeport $299 No S&H
This is a special only for Washington & Oregon State.
Where a Nucleus Certified Technicain installs, configures the Edge Port on site!
For the Dresser-Wayne Nucleus EPOS
The EdgePort/4 is required to interface:
°Security Camera Text Inserters
°Manatec Proprietary Card System
°Money Orders Machines
°Future Serial Devices
to the Dresser-Wayne Nucleus.
Warning! Using an Edge Port/2 or Edge Port/8 can damage the Nucleus Operating Environment!